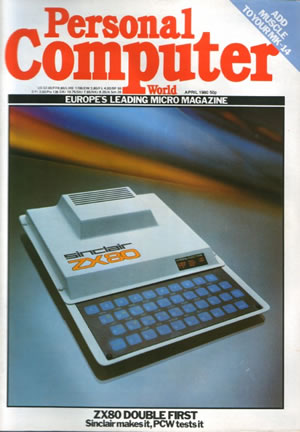 A piece of UK computing history has fallen by the wayside today.
It is with great sadness that we heard that PCW, Personal Computer World magazine is to close.
This magazine defined UK home computing during the '80s.
Launching as a self-build hobbyest title in 1978, it soon adapted to what were then called micro-computers – Sinclair's ZX80, BBC micro, etc.
We're talking early days here, when "What sort of sort" routine you should use was a heavily debated subject and a computer getting colour graphics was front cover news.
Continue reading PCW Magazine Closes: End Of An Era: UPDATED