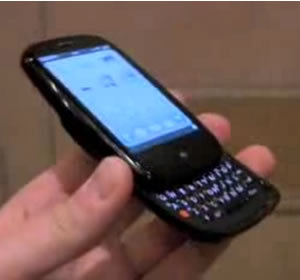 You may well have seen our enthusiastic story on the first viewing of the Palm Pre last week.
To give you some more insight in to the Palm Pre, we've gathered a few video that show the interface – WebOS – that many people have been enthusing about.
Phonescoop grabbed hold of a handset and produced a 'first look' video too …
USA Today did a quick, rather stilted interview with Palm CEO, Ed Colligan.
There's quite a few sections where the interface is shown and only runs to just over three mins
If you want to have the same experience that those who saw it for the first time did, have a watch of the presentation that Palm did at CES. It's pretty long, at around 10 minutes for section one (it says 16, but ignore that), but comprehensive.
Here's part 1 …
and the second part (about 10 mins of video) …
Looks pretty good doesn't it?