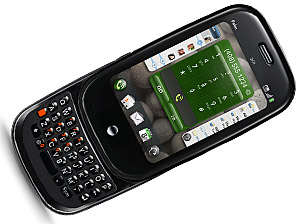 With the dust settling on last week's annual CES tech fest, we take a look at some of the gadgets and gizmos that caught our eye.
Top of the pile – and incidentally a recipient of CNet's 'Best In Show' and 'Peoples' Voice' awards – is the hugely innovative and exciting Palm Pre smartphone. Just when we thought Palm were ready to slide into oblivion, they pulled out a stunning new phone with an interface that makes even the iPhone look out of date.
We were also hugely impressed with Sony's take on the netbook (or 'Lifestyle PC' as they like to call it), the Sony Vaio P Series. This tiny slither of tech goodness crams in a stunning 1600 x 768 display, a tiny keyboard and 3G, Wi-Fi, GPS and Bluetooth connectivity.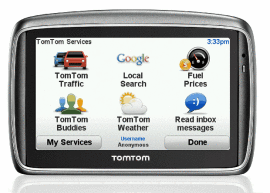 TomTom's new GO 740 Live GPS unit got us excited thanks to its built-in SIM card and GPRS modem, letting travellers get up-to-date travel information instantly delivered over the air. It looks pretty good too, with a 4.3-inch touch screen supporting 64k colours with a 480×272 pixel resolution.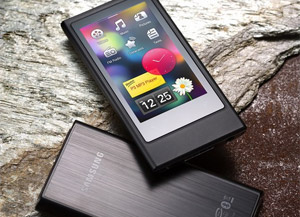 We liked the cut of Samsung's jib too, with their new P3 MP3 player packing a 3-inch WQVGA touch screen, Haptic feedback, DNSe sound enhancement, audio/video playback, a photo viewer, built-in FM radio, voice recording and Bluetooth with phone pairing and stereo audio streaming.
The user-customisable interface looks a treat too, and the metal-cased 0.39 inch thick P3 will be available in black or silver in 4GB, 8GB, 16GB, and 32 GB storage capacities.
Asus Eee Keyboard PC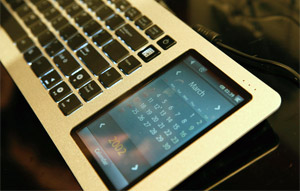 Still at the concept stage but finished enough to set punters hearts a-beating with pure WANT was the Asus Eee Keyboard PC which comes with a built in 5in touchscreen.
A fully functional PC in a keyboard (just like the Amiga A1200!), the Eee is designed to be used in conjunction with other devices. The included screen can be used for browsing and other basic tasks while the keyboard can be be used to stream media or browse the internet once its attached to a television or monitor.
Weighing in at a portable 1Kg, the keyboard runs Windows XP Home, and co9mes with a 1.6GHz Intel Atom microprocessor, 1Gb of DDR2 DRam and a choice of 16GB or 32GB solid state drives for storage, plus Wi-Fi 802.11b/g/n, Bluetooth 2.0 and Ultra Wideband HDMI. There's also USB and VGA ports onboard.
LG GD910 Mobile Phone watch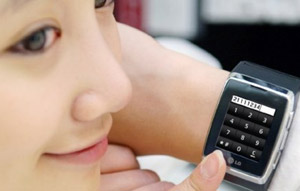 We always wanted one of these things when we were kids, but now the LG GD910 Mobile Phone watch is here, we're not so sure, Still, we can't knock the skill in creating the world's first 3G HSDPA wrist phone. Calls can be taken with a flick of your wrist – and it can take video calls too! The watch comes with a 1.43″ LCD touch screen, plus a handy Text-to-Speech function and onboard MP3 player.