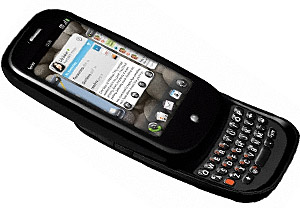 There's been a rumblin' in them-thar' Palm pre hills.
The Palm pre has caused a lot of excitement since it had its first airing at the beginning of the year.
Its operating system, WebOS, is the key to the excitement, having been designed from the ground up to live in a connected world.
These days, since the success of the iPhone apps store, smart phones manufacturers are – quite rightly – obsessed with getting software developers to write applications for their handsets.
It looks like Palm has stumbled a little with this important group of people, even before the Palm pre has launched.
preDevCamp
preDevCamp – a network of events from 100 cities involving over 1,000 organisers and volunteers – grew from nothing in five months.
Indeed the organisers were proclaiming it as the largest tech camp to date.
All looked good until one of the founding organisers, Giovanni Gallucci, published a long and detailed posting on his blog titled, Palm Just Doesn't Get It.
The summary – this network of grass roots events grew up; Palm became interested in becoming connected to it (naturally); things didn't go as smoothly as expected; two of the three preDevCamp founders got frustrated and decided not to be be intimately involved with it.
This caused considerable disruption with the volunteer local event organisers for a couple of days, but it looks like it's calming down a little now.
Pam Deziel, VP of Marketing at Palm contacted GG and some "frank and positive conversation" ensued.
The end result? "A more active, genuine, intelligent, and serious relationship between Palm and its independent developer community. Everyone wins!"
So calm appears to return. Let's hope so for Palm's sake – they don't want to lose those prospective developers.