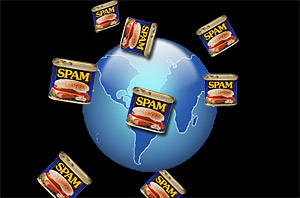 Spam, the scourge of the inbox, has bounced back to the same horrific high levels as five months ago according to anti-spam company Postini, a division of Google.
Back in November last year, spam levels registered a dramatic drop when Internet backbone providers cut off McColo Corp., a California Web-hosting service used by steenkin' spammers to coordinate e-mail attacks.
The McColo slapdown saw global spam traffic crash by about 70 percent, with Postini's product marketing manager, Adam Swidler, commenting that it was, "By far… the most dramatic event we have ever seen."
Sadly, it seems that the spammers have recovered and regrouped from that setback, with the average seven-day spam volume during the latter half of this month now at roughly the same levels as October of last year — in other words, 94 percent of all email that get sent is spammy rubbish.
Spam galore
Average spam volumes have been surging upwards by around 1.2 percent each day this year, with evidence that spammers are getting smart and utilising more decentralised, peer-to-peer spamming botnets to sneak out their spam.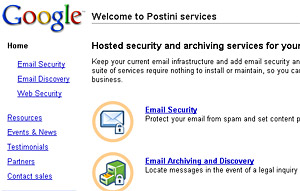 "What the spammers have been using to rebuild is more technically advanced than what got taken out and is itself a more resilient technology," said Mr. Swidler.
"It's unlikely we are going to see another event like McColo where taking out an I.S.P. has that kind of dramatic impact on global spam volumes", he added, probably with a deep sigh, perhaps punctuated by a frustrated kick of the office bin.
Postini has also noted a new kind of spam called location-based spam. This is activated when the daft-as-a-brush victim decides to click on a link in a spam message and gets directed to an IP-aware web page containing fake news headlines and a link to a video describing a local crisis. Once the none-too-bright user clicks on that, their computer is infected with a virus.