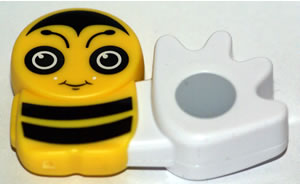 What's a Poken you may ask? On the other hand you may say "Who cares?"
For those interested, a Poken is a little device – a sort of character which is made up of a hand (which has a USB connector) which slots into the character part of the unit. The hand is a sort of RFID device (it actually uses magnetic induction) and when touched on to another Poken, they swap Poken IDs and it glows green to show that it's working.
An interesting concept.
Continue reading Poken Review: Nice Legs, Shame About The Face (18%)