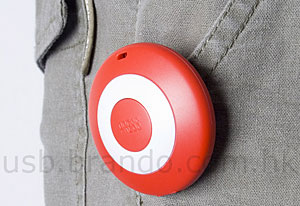 Folks keen to lose a bit of excess lard with a bit of pavement pounding, and keen walkers hungry for information about their perambulations might be interested in the latest curious USB gadget to be dreamt up by the hyperactive boffins in Brando's ever-busy labs.


Looking like an oversized button badge, the USB Pedometer clips on to a shirt pocket, jeans belt or trouser pocket and can store up to 3 days of your struttin' steppin' data ready for uploading to your PC via a mini USB port lurking on the side of the red and white device.
We have to say that it looks a bit too much like a shop's security tab to us, so there's a chance that fast, sweaty walkers might be mistaken for fleeing shoplifters.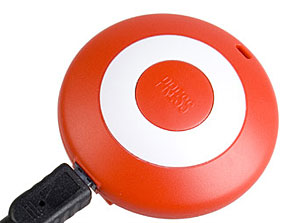 Brando say that the device can store up to 999,999 steps, with the included PC software (complete with a Star Trek type font and 'well-aged' interface) providing charts to show daily activity and the calories burned, with the option to input your weight..
There's also an exercise log, calendar feature and event alarms supplied with the Microsoft Windows 2000 and XP-only software.
The USB device measures up at 5.5cm and 2.2 cm deep and weighs 20g.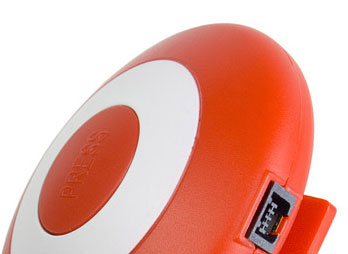 Naturally, it's as cheap as chips – just $17.00 – with the package coming with a USB lead, instruction manual and software & driver CD.