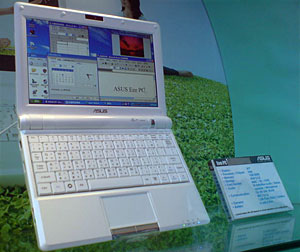 Asustek continue to keep up the pace as it continues to develop its big selling range of cheapo, pint sized laptops.
According to Digi Times, the company are about to release their second generation Eee PC lineup, with new laptops featuring touchscreen panels and maybe built in GPS.
The new range will pack a bigger 8.9-inch (resistive) touchscreen display (losing the ugly gaps on either side of the original Eee) and come with 8GB to 12GB SSD (solid state drive) storage options and "possible GPS support."
Intriguingly, the manual is reported as mentioning "multi-finger gesture input," which apparently lets users zoom in, zoom out a la MacBook Air, and do two-finger scrolling on upsized trackpad.
Units are expected to start shifting some time in May or June according to Kevin Lin, vice president of Asustek's sales department, with pricing for the beefed up Eee's hovering around US$500 (£250).
Asus are also set to release their bargain basement PC, the $200 Eee Dekstop, also known as the E-DT.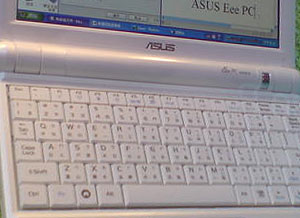 Five million shifted
Asus expects to flog around five million Eee PCs in 2008 through retail channels and contract orders combined, with projected quarterly retail-only shipments set to hit 650,000-700,000 units.
Such is the demand for the Eee laptops that there's a 50% supply shortage in the Taiwan and Hong Kong regions and 70% worldwide in the first quarter of 2008.