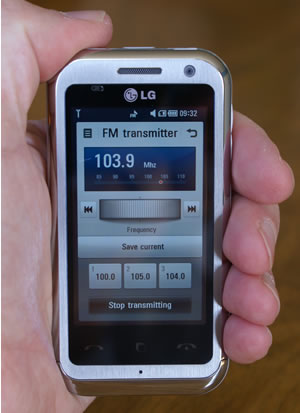 The LG Arena is undeniably an attempt for LG to tackle those who would be tempted by the Apple's iPhone.
It's smaller than either of the 2G or 3G iPhones, slipping easily into the back pocket, with a feel of quality about it. It feels solid and reliable. The hard polished metal front edging is complemented by the light, aluminum back.
Touch Screen
The whole interface of the phone is touch screen, beyond the power, photo and volume buttons.