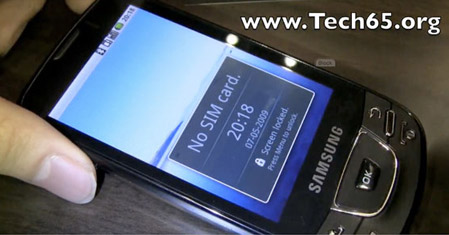 Currently oozing through the pores of the Internet is a new video of Samsung's first Android device in action, the i7500.
The quad-band GSM, tri-band 7.2Mbps HSDPA handset serves up a full suite of current smartphone specs, offering a 3.2-inch, 320 x 480 pixel AMOLED touchscreen with WiFi and GPS.
There's also a 5 megapixel camera onboard, plus 8GB of storage with MicroSD expansion for slamming in up to 32GB of expansion joy, although we couldn't find any mention of the digital compass seen on the earlier T-Mobile G1.
We can't say we've exactly fallen in love with the look and the layout of the handset, as it's a bland, all-black affair with lines you'd be hard pressed to describe as 'iconic.'
The front is dominated by the screen, with all the major buttons at the bottom coming in the form of small raised strips of shiny metal on the front, with the all-important home button curiously wedged between the hang up/back buttons. It seems a bit of a clumsy looking arrangement to our eyes.
Happily the 3.5mm headphone jack sits at the top – right where it should do – adjacent to a flap-covered micro USB connection.
The video shows a pre-production phone and it seems to come with all the usual Android goodness, motoring along at a respectable place, although Samsung have added a fairly pointless 'bounce' visual effect when the device's accelerometer detects an orientation shift.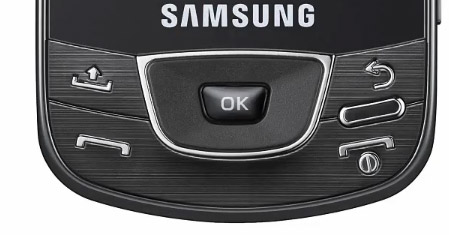 Everything seems to do what it's supposed to, although the reviewer doesn't seem too impressed with the Cupcake-enabled onscreen keyboard though, failing miserably to type anything coherent.
Wrapping up the feature set, the i7500 has video enabled, and unlike its class-leading competition, offers a removable battery and SD card slot – and they're jolly handy things.
Click on this YouTube video to listen to what sounds like a part human/robot hybrid reading out the Samsung's spec sheet.