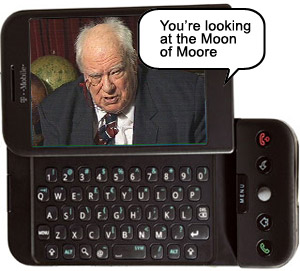 Growing up in an age where hoverboots, weekend breaks to Mars and swooshing automatic doors seemed an absolute certainty, we've found ourselves a little disappointed by the subsequent lack of the promised lunar thrills.
However, while we may be in the gutter, we can still look at the stars, and that's a job that's going to be a lot more interactive and fun thanks to Google's fantastic new mobile phone application called 'Star Droid'.
This slab of space-age smartness lets users identify constellations in the night sky by combining data from their smartphone's camera, GPS and compass, attaching name tags to the stars and planets it identifies, a la Google Street View. With only the T-Mobile G1 phone offering a digital compass and GPS, we're guessing that this will initially only be available for Google's Android platform.
The technology works by using the handset's GPS technology to compare the position of the phone user with existing space maps, sourced from Britain's Astronomy Technology Centre, the Palomar Observatory in California, the Space Telescope Science Institute, the Digital Sky Survey Consortium, the Sloan Digital Sky Survey, and the Anglo-Australian Observatory.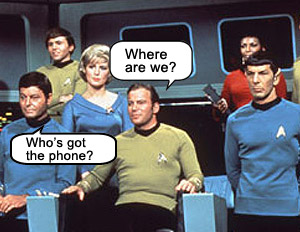 Talking to the Sunday Times, Cambridge University's institute of astronomy, Caroline Crawford, commented, "This innovation sounds like it could be really useful to help people learn what they are looking at. It will be interesting to see how much the camera on the phones will be able to pick up. The night sky is pretty crowded. Whereas Venus can appear bright in the sky, many stars appear very dimly and may be difficult for a camera-phone to spot."