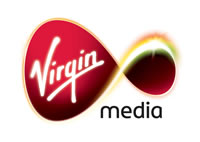 The latest results results from Virgin Media, Q2 2007, show that they've lost 40,000 cable TV subscribers. The most likely reasons – the loss of Sky TV programming, following their spat with Sky. To rub salt into the wounds, Sky gain 90,000 TV customer over the same period.

While things look dark for them now, commentators are expecting the year will improve for them. Virgin has been busy putting things in place to persuade people to join them, or stay with them.
The vbox, launched in May gives access to 40 free-to-air TV channels (Freeview, etc) as an attempt to nullify the impact of BT Vision.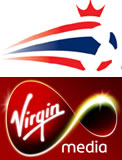 The deal with Setanta will provide Premier football matches, when the seasons starts. Those with the top TV package will get free access to the matches, so it's hoped that will encourage subscriber upgrades.
In two days time, Virgin Broadband and mobile customers will get access to the highlights of league 1 and 2 of the Coca-Cola Football League, to watch on demand for up to a week.
Virgin Media TV customers will also be the first to use the BBC iPlayer on their TV sets.
With all of this in place, Virgin Media are set to make changes to their numbers, only the public will be able to change their destiny.