The spat between Virgin Media and Mr Murdoch's Sky TV is getting uglier as Sky threatens to pull its Sky One, Two, Three, News and Sports News channels from Virgin Media at the end of the month.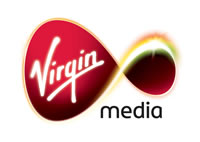 The frost started back in November last year when Virgin's Richard Branson complained about Sky buying a £940m holding in the UK broadcaster, ITV. Branson jumped up and down and generally said how unfair it was.
A week ago Sky said it was considering a formal complaint against Virgin Media's latest advertising campaign, which stated, "The cheapest place to get Sky Sports isn't Sky." Sky refuted Virgin's claims, saying they were misleading.
Today sees the latest round. Virgin put out a statement this morning saying that they anticipated "a withdrawal of these channels by Sky at the end of February."
Clearly angry, the statement continued,
"The nature of these negotiations leads us to believe that this outcome has been deliberately engineered by Sky in order to suppress competition and coerce Virgin Media's customers into switching to its service by denying them access to the basic channels. (These negotiations do not impact Sky's premium sports and movies channels which will continue to be available to Virgin Media customers.)

This view is reinforced by Sky's decision to broadcast, at the height of negotiations on 12th February, a series of promotions claiming that the channels were about to disappear from Virgin Media's network. This was nothing more than a heavy-handed attempt to exert undue influence on the negotiating process."
Virgin Media claim that Sky has been asking for "a carriage fee more than double the existing arrangement."
Julian Closer is reporting that Virgin will be offering up to £9.75 in compensation for the loss of Sky-branded channels.