Sony has just let it be know that it will be redesigning the internals for the EuropeanPS3, removing the Emotion Engine, which gives compatibility with PS2 games.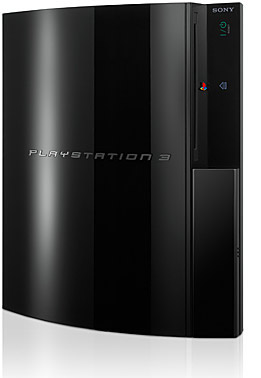 The Emotion Engine will instead be handled in what they call, "a new combination of hardware and software emulation which will enable PS3 to be compatible with a broad range of original PlayStation (PS) titles and a limited range of PlayStation2 (PS2) titles."
Much fuss was made by Sony of the Emotion Engine when they were building up to the initial release of the first PlayStation. CNN even went as far as asking if the PS2 will replace the PC, with claims like, it was "two times faster than a 733-MHz Pentium III and 15 times faster than a 400-MHz Celeron at handling tasks like full-motion video."
Now we know that Sony are keen to make the maximum amount of money reduce the amount of money that they are losing from selling PS3s. According to iSupply's estimate on the Bill Of Material of the PS3, they'll save $27 on this.
Many UK gamers were angered when they felt that they were paying over the odds for the UK PS3 when the price of £425 was made official. This news will do nothing to make them feel better.
The real danger is that if people think they're going to get less of a machine that their-cousins in the US and Japan have, that may well be the last straw in deciding which 'Next-Gen' console they'll buy – even if they never end up playing any of their old PS2 games.
Sony is on a knife-edge with this one. We've already postulated that the PS3 might not be bought in the way that was once thought, before the Wii caught peoples imaginations.
What is strange is that in an interview at the start of February, SCE UK managing director, Ray Maguire, said that the machines were being built at that point, but omitted to mention that they would be fundamentally different.
Full release follows …
23/02/2007 10:00
Sony Computer Entertainment Europe Announces Hardware Specification of PLAYSTATION®3 for Europe
London, 23 February 2007 – Sony Computer Entertainment Europe (SCEE) today announced that PLAYSTATION®3 (PS3™) to be launched in Europe, Middle East, Africa and Australasia on 23rd March 2007 would utilise a new hardware specification.
The European PS3 will feature the Cell Broadband Engine™, 60 GB hard disc drive, Blu-ray Disc player, built-in Wi-Fi connectivity, SIXAXIS™ wireless controller. It also embodies a new combination of hardware and software emulation which will enable PS3 to be compatible with a broad range of original PlayStation® (PS) titles and a limited range of PlayStation®2 (PS2) titles.
"PS3 is first and foremost a system that excels in playing games specifically designed to exploit the power and potential of the PS3 system," said David Reeves, President of SCEE. "Games designed for PS3 offer incredible graphics quality, stunning gameplay and massively improved audio and video fidelity that is simply not achievable with PS and PS2 games. Rather than concentrate on PS2 backwards compatibility, in the future, company resources will be increasingly focused on developing new games and entertainment features exclusively for PS3, truly taking advantage of this exciting technology."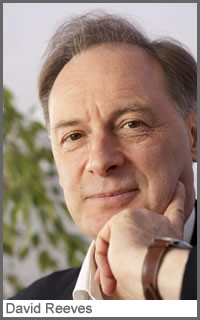 Some additional PS2 titles will become compatible on the PS3 system through regular downloadable firmware updates, which will be made available through the PLAYSTATION®Network, from http://www.playstation.com or via PS3 game discs, with the first update planned for the launch date of the 23rd March 2007.
Users will be able to check whether their titles are compatible with PS3 at http://faq.eu.playstation.com/bc. This site will be available on 23rd March to meet launch day.
1. A device compatible with Linear PCM 7.1 Ch is required to output 7.1 ch audio, supported by Dolby TrueHD or a similar format, from the HDMI OUT connector.
2. This system does not support output from the DTS-HD 7.1 Ch. DTS-HD 7.1 Ch audio is output from a 5.1 or lower channel.
3. Usability of all storage media types is not guaranteed.
4. Certain PlayStation 2 format software titles may not perform properly on this system. Visit faq.eu.playstation.com/bc for the latest information regarding compatible titles