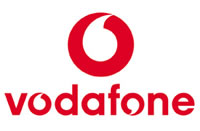 Early this morning, Vodafone released news that it had decided not to exercise it's Put option to sell its $10Bn interest in Verizon Wireless to Verizon Communications.
This is the fifth and last year that they had to exercise this option after Verizon Wireless was formed in 2002 when Verizon Communications and Vodafone decided to pool their US operations.
Vodafone Chief Executive, Arun Sarin, recently said that he thought the currently value of the shared they hold to be $15 billion.
It's understood that Verizon won't be particularly happy about this, as they're keen to get their hand on the whole venture.