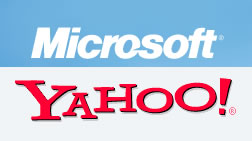 The next twist in the Microsoft wants Yahoo story has just come to light.
Yahoo has filed a Form 8-K with the US SEC saying that after a jolly good think about it, Yahoo has decided that Microsoft's unsolicited proposal to purchase them is not in the best interest of Yahoo.
Their detailed response was …
After careful evaluation, the Board believes that Microsoft's proposal substantially undervalues Yahoo! including our global brand, large worldwide audience, significant recent investments in advertising platforms and future growth prospects, free cash flow and earnings potential, as well as our substantial unconsolidated investments. The Board of Directors is continually evaluating all of its strategic options in the context of the rapidly evolving industry environment and we remain committed to pursuing initiatives that maximize value for all stockholders.