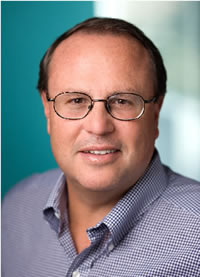 Yahoo has announced that it is going to shake up the structure of their advertising departments, merging its web search and display advertising.
Executive vice president of global sales at Yahoo, Gregory Coleman (pictured), was on hand to deliver the follow wise words, "When combined, the two organisations will deliver profoundly better results than when delivered separately."

Given we all know about the convergence of media, it's pretty amazing that it's taken this long to get themselves sorted out with this one.
David Karnstedt, currently senior vice president of Yahoo's search sales business, will get to head its entire U.S. advertising business.
The president of Yahoo, Susan Decker, said she wanted to "address to the shifting customer preferences in the light of the increasing influence of networking sites and features like video and photo sharing."
Yahoo has had a lot of changes recently, their previous CEO, Terry Semel, quiting earlier this month, somewhat unexpectedly, to be replaced by Yahoo founder Jerry Yang.
Now their Chief Sales Officer, Wenda Harris-Millard, has just announced that she is leaving, making the move to Martha Stewart's Living Omnimedia.