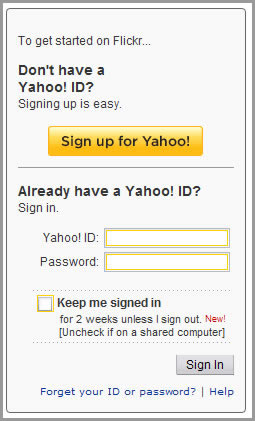 That's the response that Yahoo! (the owners of popular Web 2.0 photo sharing site Flickr) were greeted with when they announced that they would be forcing a merging of Flickr accounts with Yahoo! accounts.
Users who joined Flickr before its acquisition in March 2005 are known as 'old skool' users, and they use the original Flickr accounts to login, rather than the Yahoo! accounts used for those who joined after the acquisition. Old skool status is heavily valued in the community, and successive Yahoo! attempts to force migration from 'old school' accounts to Yahoo! accounts has attracted much controversy.
The migration of accounts is not a technical issue; Old skool members will keep their buddy name and are not forced to use any other Yahoo! services. Given that this is the case, it perhaps seems illogical that there is such a backlash. One old skool user's view is in a post by Thomas Hawk, a keen Flickr user (and also CEO of a rival service).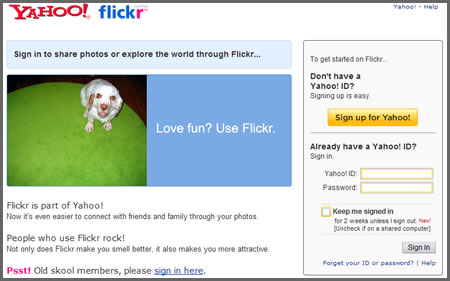 Raj Parmer writes "I do not like the way Yahoo impose in this manner. I am an old skool member (which I was in a way quite proud of) but when it becomes mandatory to sign up to Yahoo, I will have to delete all my pics and close my account down and join with one of the other similar services on the net."
The problem seems to be two fold. Firstly, Flickr users simply don't want to be forced to give up their 'old skool' account; they are proud to have been part of one of the archetypal Web 2.0 products before it hit the mainstream, and do not want to see their status lost.
Secondly, there appears to be a wider problem within the Flickr community, namely concern about the direction in which Yahoo! might change the nature of Flickr. Yahoo! recently announced that it would be making use of Flickr images in its new Brand Universe program, a move which has concerned some users, and other attempts to integrate Flickr further into Yahoo! products are likely to be met with concern.
Unlike the last time Yahoo! attempted to merge old skool accounts with Yahoo! accounts (when they bowed to pressure and relented), it appears that this time they are determined. There may be a small number of old skool users who delete their photos, but there will be no major exodus.
Huw Leslie is editor of UK-based Web 2.0 and software blog Gizbuzz, and the co-founder of technology blog network Oratos Media. His personal blog is For Crying Out Loud!