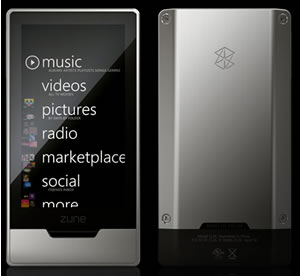 There's been loads of 'leaks' of the next generation of the less-than-popular Microsoft portable media player, the Zune.
Named Zune HD, it's a heck of a lot better looking than all of the previous Zunes, as does the interface. Gone is the round button, opting instead for a full touch screen.
The HD-ness is two fold –
Continue reading Zune HD: Finally Decent Looking But No HD Screen!