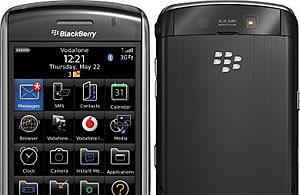 In part one of our review of the best smartphones on the market we looked at the Apple 3G iPhone, the Palm Centro, the Blackberry Bold and the Sony Ericsson C905.
Read on for our next selection.
Blackberry Storm
Now, this one got us really excited with its big screen, innovative 'soft touch' technology and huge pile of features.
All our 'must-have' boxes were being ticked off with gusto: GPS, 3G, Bluetooth v2, removable battery, accelerometer, desktop sync, memory slot, good browser, 35mm headphone slot, quad band and a decent camera with flash and video.
It was all there except for the one thing we absolutely, absolutely need: Wi-Fi. Aaaargh!
Digital-Lifestyles score: 87%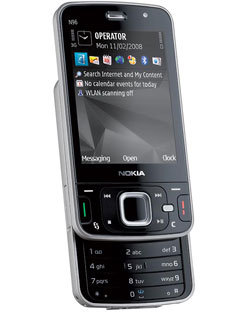 Nokia N96
When it comes to features, this fella very nearly has the lot: GPS, quadband, Wi-Fi, FM radio, MicroSD, 16GB internal memory, 3.5mm slot, a great camera and video but then falls desperately short with a rubbish screen resolution – a near neolithic 240×320 – and no QWERTY keyboard.
We could almost overlook these failings if it wasn't for the puny 950 mAh battery which falls disappointingly short.
What's the point of having a feature-stuffed phone when it all conks out miles from home?
Digital-Lifestyles score: 86%
Nokia E71
It's as thin as a supermodel riding a stick insect at just 10mm and comes with a QWERTY keyboard, HSDPA/3.5G, Wi-Fi, 3.2MP camera with video, built in GPS, a microSD card slot and a stunning battery life courtesy of a beefy 1500mAh battery.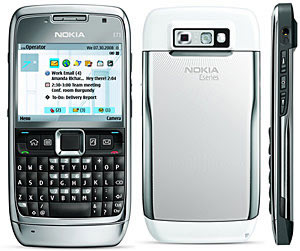 It's all looking like an express trip on Smartphone Superhighway to Nirvana until your eyes hit the diminutive 320 x 240 screen.
The fact that it won't charge over USB is ruddy annoying too, and if it wasn't for that squinty screen, the E71 could have been the phone for us.
Digital-Lifestyles score: 85%
Windows Mobile (HTC Touch/ Touch HD, Samsung Omnia, Palm Treo Pro and others
Now there's some fantastically featured Windows Mobile phones out there, with HTC in particular producing some glorious handsets, including their Touch HD which comes with an outrageously large 3.8″ 480 x 800 pixels screen, 5MP snapper and more functionality than you can chuck a GPS guided stick at.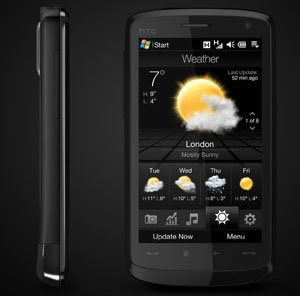 There's no shortage of great applications either, but even when you're using sleek interface 'skins' you'll eventually end up being dumped into the hideous world of Windows Mobile.
The WM world is a place so grim and bleak that it makes Windows 3.1 look like a Bollywood version of Vista. Despite its power and flexibility and some beautiful looking handsets, WM remains an absolute dog of a mobile interface which makes using your phone as much fun as root canal surgery with an arthritic dentist.
Digital-Lifestyles scores:
HTC Touch: 86%
HTC Touch: 88%
Samsung Omnia: 84%
Palm Treo Pro: 84%
We'll be wrapping up our smartphone round-up in the final installment, and casting our eyes over phones by LG, Sony Ericsson and the T-Mobile G1.