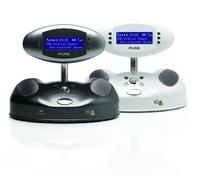 Set Top Box (STB) and PVR company NDS have today announced that they have reached an agreement with Frontier Silicon, a fabless manufacturer of digital media semiconductors based in the UK, to work together on technology to protect digital TV and DAB (Digital Audio Broadcasting) content on mobile devices.
Frontier Silicon are already well known for pioneering in next gen digital chippery with their DAB chips; the "World's First" DMB and DVB-H mobile Digital TV chip – in their words; they've also innovated in DAB with the introduction of DABplus, a DAB radio with EPG (Electronic Programming Guide) built-in.
The deal sees NDS have their mVideoGuard DRM technology built-in to Frontier's T-DMB, DVB-H and DAB receiving chips. Interestingly it also sees Frontier Silicon moving into producing kit for the head-end (where it's broadcast from) – to ensure mVideoGuard is in place from end-to-end.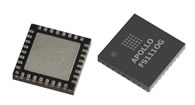 Many readers, especially the non-UK massive, may be thinking 'So what? Who and who have signed a deal?' Well the significance of NDS moving this way is that it may signal where Sky is moving. Sky, as I'm sure you know, is the satellite TV company who own the UK in satellite delivered TV, and who's parent company News International now owns US satellite giant DirecTV.
For a long time Sky and NDS have been developing content protection schemes. They feel this is vital before they let their subscribers move their TV shows from STBs to other devices – including mobile devices.
Despite working on conditional access for mobile TV for a number of months (with NDS), this is the first time that Frontier have built DRM in to their chips, and it's also thought that this is the first deal that NDS have done putting DRM in system apart from their own.
Is this a move to have NDS as an established provider of DRM? Well it having Sky as a reference client certainly isn't a bad move.