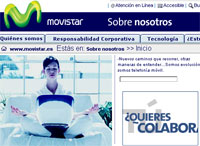 Abertis Telecom, Nokia and Telefonica Moviles Espana have emerged smiling from a big converging huddle with news of a mobile TV pilot using Digital Video Broadcasting-Handheld (DVB-H) technology.
The project, backed by major regional and local Spanish channels, is said to be the first of its kind to take place in the country and will serve up a feast of converged mobile communications and TV broadcasting technologies.
Scheduled to take place in Madrid and Barcelona from September 2005 to February 2006, the pilot will also coincide with the closing ceremony of the GSM World Congress 2006 in Barcelona.
The trial will let 500 lucky users from Madrid and Barcelona gorge themselves on high quality broadcast TV content from Antena 3, Sogecable, Telecinco, Telemadrid, TVE and TV3 on Nokia 7710 smartphones.

These will be equipped with a "special accessory" to receive the mobile TV broadcasts.
With the units sporting a wide (640 x 320 pixels) colour touch-screen and a built in stereo music player, users will also be able to take part in programme-related interactive services while viewing TV.
White coated boffins have already started technical trials, with the consumer pilot designed to allow the three companies to test the feasibility of the DVB-H technology and the new mobile TV services.
The trial will also allow interested parties to assess new business opportunities, tweak the user experience (ooo-er!) and measure public interest in mobile TV services.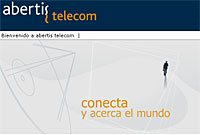 Outdoor and indoor signal and broadcast quality will also be tested to help fine tune the best technical parameters for the viability of DVB-H based services.
The deal gives Telefonica Moviles responsibility for customer support, invoicing and interactive services, Abertis Telecom will be charged with broadcasting the programmes in Madrid and Barcelona – and taking care of technical issues – while Nokia will provide the Mobile TV solution and smartphones for the pilot.