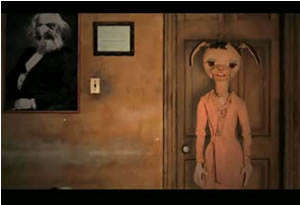 YouTube Screening Room has officially been released following a couple of rumours knocking around about it.
YouTube's stated intention is that they want to give the opportunity to the "tens of thousands of films" that are produced every year to be seen by a wider audience.
They've clearly been pursuing this idea for a while, as they've lined up a chunk of films to launch with. Some have been shown at film festivals around the world, others not.
There's also some pretty specialist content initially released too, including the world's first animated opera from Sweden!
Making Money?
An option to purchase the DVD or the film is also provided so film makers have a route to money, but it's currently unclear if there will be a revenue share with the film makers when the films are shown online.
More serious content
It's a clever move to get people to think of YouTube as a source of more 'serious' entertainment rather than just people dropping mentos into bottles of cola or discussing their cat.
By releasing new content every two weeks, the intention is to encourage people to return regularly.
With the YouTube content viewable on TVs via a Set Top Box, or Apple TV (despite some problems), this could become the entertainment of choice for people instead of BOLT (Boring Old TV).
It's not a new or unique idea – remember sites like AtomFilms from all those years back?