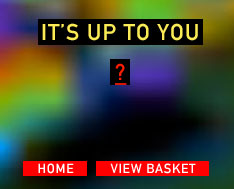 Thom Yorke has said that the 'In rainbows' album that surprised the world — and frankly gave them a near incalculable amount of free publicity — was a 'one off.'
Yorke went on to say "I think it was a one-off response to a particular situation," which we read as, our contract came to an end with our record label, we needed to get some pretty big attention and it worked. Now everyone in the world has re-remembered who we are, we'll go back to the old model of selling records to people.
There's been various reports of how many people paid for 'In Rainbows', varying between a third and how Italy had 75% pay for it.
Yorke went on "We are about that direct relationship (now) because we are big enough to establish that."
Enough said.