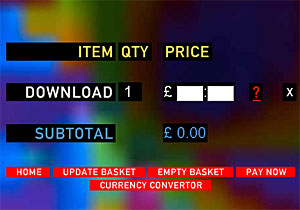 Apparently a third of the people who downloaded the Radiohead album, In Ranbows, that let punters pick their own price for the it, paid for it at all, say Comscore, who carried out a survey of online behavior of over 2 million Internet users.

The study claims that, of those who did pay, the average price paid was $6. US purchasers were more generous than the rest of the world, paying $8.05 over $4.64.
17% paid less than $4, while there were some more generous-types who paid between £8 and $12.
Our own experience was initially thinking we'd pay a few pennies – because we could- feeling an over-whelming sense of guilt,so then typing in $8 – only to stop ourselves before clicking the Go button, as we realised that we hadn't heard the album, so couldn't really judge what it was worth. Since then we haven't been back.
Some is better than none
While the mainstream press seems to be harping on that most people paid nothing, the stark reality is that many people who got the new album wouldn't have been paying for it anyway – as they'd have sourced it from friends/file sharing networks for free. With this in mind, _any_ money that Radiohead received from the sale of the album is more than they would have got otherwise.