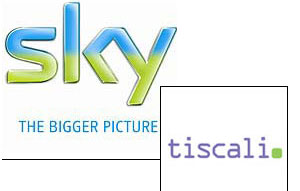 Murdoch's Sky TV looks set to surprise industry pundits and mightily miff Virgin with a sneaky agreement with Internet television/ broadband ISP group Tiscali.
According to an article in The Times today, Tiscali have been slurping coffee and dunking biscuits with the BSkyB boys, and look set to get jiggy with a deal to let Tiscali deliver the TV channels pulled from Virgin's service recently.

The deal is expected to be sealed soon and will see the Italian-owned Tiscali – owners of HomeChoice – serve up popular channels like Sky One, Sky Sports News and Sky News to their 1.48 million broadband customers.
Virgin's hissy fit over the costs of running the Sky channels earlier this year saw the content being removed from their offering.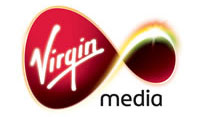 This decision proved as popular as a pilchard sandwich in an overcrowded lift for Virgin's customers, with over 47,000 of them bidding 'adieu' to the company in the last quarter alone.
The prospect of Tiscali and Sky tie in could escalate Virgin's customer losses and hand Sky a vastly improved bargaining position with Virgin.
According to The Times (also owned by Murdoch), the price-per-subscriber rate being offered by Tiscali to Sky is a significant improvement over Virgin Media's proposals at the end of their negotiations.
Sky has so far declined to comment on the 'speculation' surrounding a possible Tiscali deal, but Virgin punters considering a move to Tiscali should, however, be mindful that they've already managed to rack up 200 complaints about their performance at ISPreview