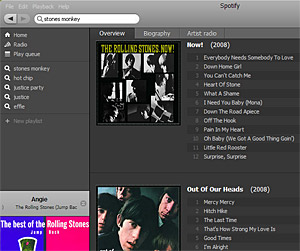 Music streaming service Spotify has struck up a deal with 7digital to offer users paid MP3 downloads.
The collaboration will give listeners access to more than 6m tracks for downloading and should help make what is already an irresistible app even more compelling.
In case you haven't been seduced by Spotify yet, it's a free music streaming app that lets you instantly access a vast music catalogue on your PC. If you van bear having music punctuated with the odd advert, the service is entirely free, and there's ad-free subscription versions available too.
Spotify will also soon allow users in UK, France, Spain and Germany to create and purchase their own playlists, with tunes available from the four major record labels: EMI, Sony BMG, Universal Music and Warner Music.
Daniel Ek, CEO and founder of Spotify, said, "Trough integration with 7digital, our users can now take their digital music with them wherever they go" (we're not entirely sure what "trough integration" means, to be honest).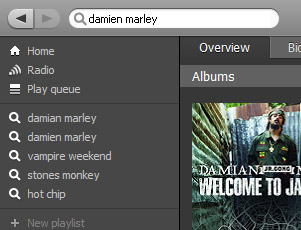 Ben Drury, CEO of 7digital, was ready, willing and able to serve up some press quotes: "This is the first stage of a partnership that will create a more integrated download experience for 7digital and Spotify customers. We're already looking to build on the existing integration and, ultimately, allow users to listen and buy MP3s securely with one or two clicks."