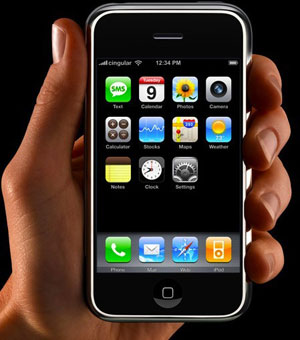 Expect much shivering and perhaps a little moistening of the iPants as over-excited fanboys settle down to queue up for the UK launch of the iPhone on Friday.
For some reason we can't even be bothered to look up, those crazy marketing cats at Apple have set a launch time of precisely 6:02 p.m., with iPhones being made available at more than 1,300 Apple, O2 and Carphone Warehouse retail locations across the UK.

Carphone Warehouse has pledged to keep all its UK stores open on Friday night 'until the last customers leave,' with
purchases capped at two iPhones per person on a first come, first served basis.
"We can't wait for our customers to get their hands on the iPhone this Friday night," squealed Ron Johnson, Apple's senior vice president of Retail.
"Every Apple retail store will offer support for iPhone at the legendary Genius Bar, and beginning Saturday morning you can learn how to get the most out of your new iPhone by attending a free workshop or scheduling a personal training session through our popular One-to-One program," he continued while we stifled a laugh at the "legendary Genius Bar" reference.
Stoked up like a helium balloon, Mark Stansfeld, O2's sales director was ready to continue the iFroth: "O2 stores are fully geared up for what will be the year's biggest product launch."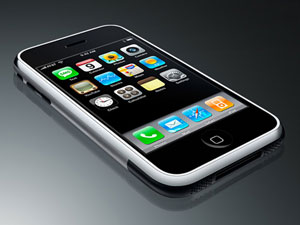 "We've hired and trained hundreds of new iPhone specialists who will be in all 450 O2 stores giving live demos and showing customers how to get the most out of their iPhone," he enthused.
The iPhone will set customers back £269 plus a minimum 18-month contract with O2 — at £35 a month — taking the total cost of the package up to a very pricey £899.
Phones will then have to be activated over the Internet before they can access the o2 network, although rogue buyers can elect to play cat and mouse with Apple and unlock their phone using any one of the many software packages available on the Internet.
(We liked the story – hopefully true – of a US customer who used one of the Apple Store Macs to hack the phone he'd just bought. With a Firewire cable running through his jacket and out of the sleeve he was able to hack and unlock his new handset before he'd left the shop!).
Although hundreds of thousands of users have successfully unlocked their iPhones, Apple recently went on the offensive, with phone firmware upgrades seemingly designed to punish disloyal customers by bricking the phone.
Apple shifted more than a million iPhones in two and half months after its June Stateside release, but analysts are predicting a much cooler response in the UK market, where punters are accustomed to having new phones bundled in for nowt with network contracts.
Over in America, grown adults went completely ga-ga at the iPhone launch, whooping and a-hollerin' at their first sight of the phone and shrieking like schoolgirls on a surplus of Coca Cola before parading triumphantly out of the shop with their handset boxes aloft.
We'd like to think that us Brits might show a bit more decorum and dignity, but Apple products can do funny things to some people, so we'll be watching this launch with interest (and hoping it doesn't prove too embarrassing).