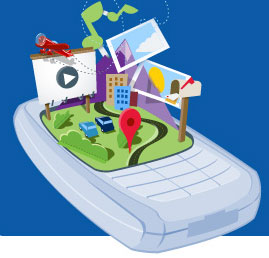 After a frenzy of speculation, Google has announced a far-reaching alliance with over thirty handset makers, networks and other mobile technology companies to kickstart a new era of low-cost mobile phones utilising open technology standards.
Known as the Open Handset Alliance, the group includes many of the big names in mobile phone chips manufacture, like Broadcom, Intel, Qualcomm and Texas Instruments plus SiRF Technology Holdings, Marvell Technology Group, Nvidia, Synaptics, eBay (owners of Skype), Nuance Communications, NMS Communications and Wind River Systems.

Powerful mobile brands already signed up to the alliance include HTC, LG, Samsung and Motorola with operator partners including T-Mobile in Germany, Sprint, China Telecom, Japan's NTT DoCoMo Inc, Telecom Italia in Italy and Telefónica in Spain.
Called Android, the new mobile technology looks set to speed up development of new features, with the platform embracing an operating system, a user interface and applications to rival existing smartphone software from the likes of Apple, Microsoft, Nokia, Palm and RIM.
Unlike rival operating systems, Google's software will be freely available under 'open source' licensing terms, letting handset manufacturers install at no cost and add new features to differentiate their products.
"This partnership will help unleash the potential of mobile technology for billions of users around the world," table-thumped Google Chairman and CEO Eric Schmidt in a statement.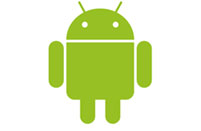 "A fresh approach to fostering innovation in the mobile industry will help shape a new computing environment that will change the way people access and share information in the future," he added.
By investing heavily in the project, Google can ensure that all of its services are available on mobile phones, with the ultimate aim to raise revenue by selling adverts to mobile phone users, much as it does on web-connected PCs.
John O'Rourke, general manager of Microsoft's Windows Mobile business, was quick to pour cold water on the announcement, casting doubts on Google's ability to quickly become a big player in the smartphone market while pointing out that it had taken Microsoft more than half a decade to reach its current position where it works with 160 mobile operators in 55 countries around the world.
"They may be delivering one component that is free. You have to ask the question, what additional costs come with commercialising that? I can tell you that there are a bunch of phones based on Linux today, and I don't think anyone would tell you it's free," he added.
Mobile phones based on the new Google software aren't expected to surface until the second half of next year, with an 'early look' of the Android Software Development Kit (SDK) being offered to developers on November 12th.