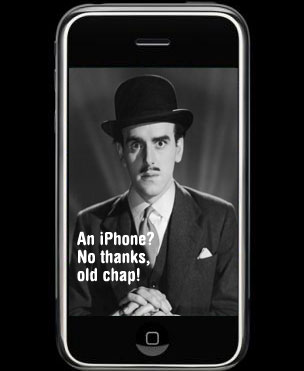 Apple's well-oiled publicity machine may well have ensured that half the planet knows all about their innovative iPhone, but when it comes to dipping in their pockets and buying the thing, it seems us Brits are distinctly sniffy, with a recent YouGov survey discovering that just one per cent of Britons polled would be buying an iPhone.

Although twenty five per cent of respondents expressed 'a high likelihood' of shelling out for an iPhone when they saw the feature list, this promptly fell to just one per cent when they learned that the handset would cost a hefty £269 with a minimum monthly contract of £35.
YouGov's head of technology and telecoms consulting Marek Vaygelt said: "This research conducted prior to any great marketing spend by Apple and its partners shows that there is demand for a phone of this type but consumers are used to subsidised handsets in the UK, more so than in the USA."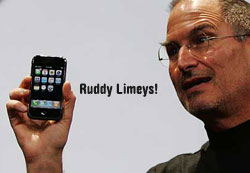 "The challenge for Apple, O2 and Carphone Warehouse is to convince customers to make a significantly higher outlay for the iPhone than they have been used to historically," he added.
Despite Apple's well-known marketing prowess, only 4 per cent of those surveyed even knew that Apple made a phone, but after some unspecified 'prompting' this rose to 39pc -a long long way short of 88pc unprompted market recognition of Nokia (this rose to 98 per cent after a prod).
Clearly, Apple has its work cut out to convince Brits of the iPhone's value, but a spokesperson from O2 – who have an exclusive contract to sell the phone – was ready to put a gloss on the findings, enthusing that the phone represented 'great value', and pointing out that over a third of their contract customers were already paying £35 per month or more.
With the phone enjoying remarkable sales in the US (1.4 million snapped up in the first three months of release) we expect the one per cent figure to rise rapidly once Apple kickstart their awesome publicity machine.
The fact that Stuff Magazine has just declared the iPhone the 'Coolest Gadget of the Year' can't hurt either.