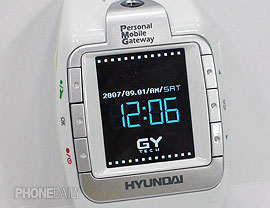 Although we've never really been convinced by their practicality, we've always warmed to the idea of strutting around with a cool hi-tech gadget stuck on our wrist (even if the aforementioned article would most likely be full of fail after a big night in the pub).

One of the first wrist cameras to emerge was the Casio WQV-2 Wrist Camera in 2001, which packed a low-res greyscale 0.025 megapixel camera in a fairly regular-sized watch casing.
With such a low resolution, the pictures made CCTV footage look like the work of Henri Cartier Bresson, but there's no denying that the thing was a heap of fun to play with. See some examples of Casio snapshots here: Casio Wrist Camera photos.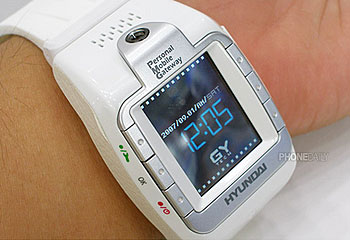 Although we don't imagine that sales went through the roof, manu- facturers have perse- vered with the feature-laden wrist gadget concept, and we've reported on the Fossil Wrist PDA Watch in 2005, last year's 'World's First Truly Mobile GSM Watch Phone', the SMS m300 and its follow up, the 'world's smallest mobile phone watch,' the SMS M500, announced in May of this year.
Still keen to pursue the concept is Hyundai, whose new W-100 Wrist Phone manages to wedge in an outrageous amount of functionality into its wee frame.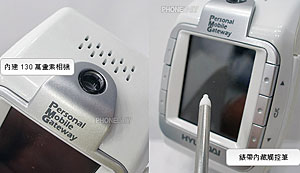 The chunky watch – touted as a 'Personal Mobile Gateway' packs a 1.3MP camera, a touch screen, full GSM phone functions and integrated MP3 player and video player.
There's no need for Dick Tracy-style talking to the hand either, as the diminutive device comes bundled with a wireless Bluetooth headphone/microphone unit for taking calls and playing back music.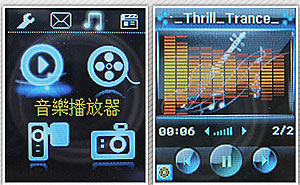 Although it has to be said that the examples of the camera's output on Chinese tech news site PhoneDaily.com leave an awful lot to be desired, this is the most feature rich wrist phone we've seen to date and it doesn't look that bad either.
Full specifications are yet to be released, but there's a load of photos and screengrabs to be enjoyed on the PhoneDaily.com website