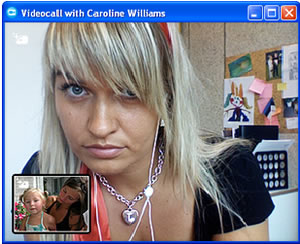 The latest version of Skype, currently in Windows beta, 3.6, has High Quality Video.
It makes sense that as capabilities of equipment and bandwidth improve, so should quality.
Don't get too excited yet, because currently it only works with two of Logitech's High Quality Video webcams – the Logitech QuickCam Pro for Notebooks and Logitech QuickCam Pro 9000 (See below to purchase from Amazon).

What does that mean? Well, standard Skype video is 320X240 pixels (QVGA) at 15 frames per second (fps) and High Quality is 640×480 pixels (VGA) at up to 30 fps. With this you'll be see the video at four times the previous resolution and it will be much smoother experience.
We're told that when you start a video call with the required kit, you'll see 'normal' Skype video initially, but once it notices that you're HQ-capable, it will switch to the higher resolution version.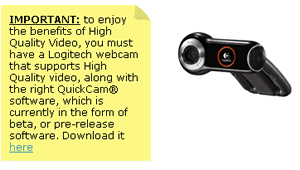 Not surprisingly the computing requirements are increased with the minimum spec being a dual core processor and a minimum Internet connection of 380kbps.
Software-wise, as well as version 3.6 beta of Skype, you'll also need the latest High Quality video webcam software.
Amazon UK

Amazon US