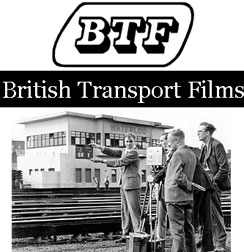 Although many will try to deny it (while over-eagerly craning a neck at a passing steam-hauled special), an awful lot of British blokes do have something of an obsession with railways.

Although few still find much excitement in the extreme 'spottery found at the end of station platforms, sufficient numbers have taken to publishing their own railway-related research to create a useful insight into Britain's social history and industrial past.
Enthusiast sites peppered with local information, photographs and anecdotes are providing a valuable archive into Britain's past, although, it has to be said, there's some right nutters out there too.
For those dedicated diesel diehards who feel most at home at the end of platform 2, life has become significantly more technologically advanced in the digital age.
Gone has the the trusty notebook to be replaced by a panoply of electronics, with end-of-platform lurkers often to be seen clutching digital cameras, camcorders, voice recorders and even the occasional GPS unit. And when they get home, this information can end up in databases and spreadsheets or shared on the web. Trainspotting truly has gone digital.
Some of the railway related sites now form a valuable local and national resource while others, it has to be said, can be just a teensy weensy bit, well, odd.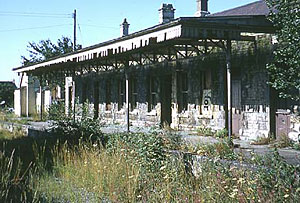 Abandoned stations
Definitely in the former category is the superb resource of Britain's railway architectural heritage at submit.org.uk.
A long favourite of the Digi-Lifestyle duffel-coat wearing crew among us, the site contains a vast and fascinating wealth of 'then and now' photos of abandoned railway stations around the UK, accompanied by a detailed description of each station's history.
Many of the photos were taken by Nick Catford who must have spent the greater part of the Sixties hot-footing it to recently closed branch lines rather than swinging with the Beautiful People.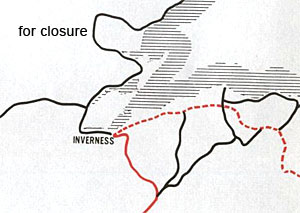 His photos capture a host of melancholic scenes of desolation and abandonment, and you don't have to be a railway buff to feel angry at the official vandalism that took place in the sixties.
Throughout the site, you can see architecturally striking buildings left to criminally rot away, and beautiful structures full of local pride needlessly pulled down, while many communities are still ruing the day Mr Beeching came to call.
Catford certainly had a rich choice of scenes to photograph, with the rail cuts slashing Britain's 20,000 miles of track and 6,000 stations in 1955 to just 12,000 miles of track and 2,000 stations twenty years later.
Happily, the photographer is still active and regularly adding new and archive photos to the site – which is affiliated to the excellent Subterranea Britannica – and there's now in excess of 1,500 old stations listed. It's well worth a look.
More tomorrow as we remember Adlestrop and check some of the other railway sites.