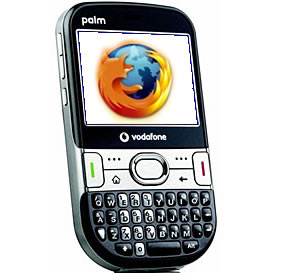 There are many fans all over the world for the Firefox Web browser. It runs on all desktop computing platforms and is a serious rival to Microsoft's Internet Explorer.
Mozilla Corp, the organisation behind the Firefox browser has long been asked when they will get themselves in gear with a Browser for mobile devices.

Earlier this week, Mike Schroepfer, vice president of engineering at Mozilla Corp, posted Mozilla's intentions to his blog.
Among the actions are to bring new people on board, who have lots of mobile browser experience, like Christian Sejersen, who was recently the head of browsers at Openwave, which has shipped over 1 billion mobile browsers – not a bad background.
Too late?
Mozilla have left this one seriously late – possibly too late.
Nokia have a kick-arse browser on their S60 platform, which is not only great, but Open Source as well.
Opera have been pushing out their mobile Browser for over three years, when they had over one million downloads already, continuing to improve it, on a regular basis, while still not charging for it.
Innovation will win
With both of these players in place, it could look like the market for mobile browsing is full.
One thing that is required on mobiles is innovation, due to the size of display and restrictions on the interface – so if Mozilla delivers on that front, they could become a serious player.