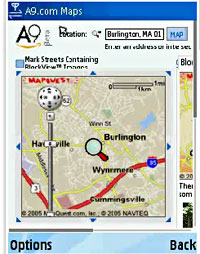 At the W3C conference in Edinburgh today, in a move to get the mobile industry (and possibly more) to standardise on a single Web browser, Nokia has released the source code for the mobile Web browser it developed last year.
Using the same open-source frameworks used by Apple's Safari browser, originally created by the KDE team, Nokia designed a browser for its S60 phone range, adding various enhancements designed to improve mobile browsing.
Under the open source deal, any individual software developer, third party mobile phone makers or operators can get their grubby mitts on the software engine that powers the Nokia-developed browser and customise it for their own needs.
Nokia's S60 Web Browser for S60 is a fully fledged affair, offering full mobile browsing of complete Web pages straight off the Internet, complete with support for AJAX technologies, dynamic HTML and scripting languages.
Nokia intend to offer "active participation" with the open source community, sharing enhancements, widgets and improvements to the core browser engine in real time.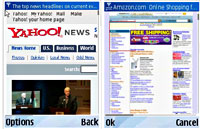 "We want to reduce the fragmentation currently in place in mobile browsing," said Lee Epting, VP of Forum Nokia, Nokia's software development support program.
Although sceptics may suggest the last thing rivals would want to do is to start using a Nokia browser, she insisted that the terms of the 'liberal license' would let anyone use the code to develop their own commercial offerings.
The source code will be made available to open source developers through the WebKit Open Source Project.
Further resources can also be found at Nokia Opensourcesite and Nokia S60 browser.