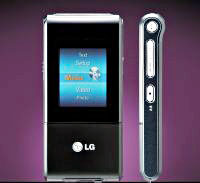 It may not have the swish designer lines of the iPod and the name may roll off the tongue as smoothly as a mouth full of dry nuts, but LG Electronics new MFJM53 MP3 player looks more than a bit useful.
Boasting a huge 30-hour battery life that smacks the botty of the iPod and sends it home to bed, the 8GB MFJM53 is compatible with the PlaysForSure digital rights management (DRM) technology, offering integration with subscription services such as Napster and Rhapsody, which use Microsoft's DRM.
The player also supports MP3, WMA, WAV, Ogg, MPEG4, and ASF music files, as well as MPEG4 video encoded in AVI files with support for JPEG pictures and text files.
Bringing up the impressive multimedia feature set is an on board microphone, a line-in port for recording, an FM radio and a mysterious new feature described on their website as 'Music Theraphy' (sic).
Touchy touchy
The MFJM53 sports a large-ish 1.77-inch, 262K, 60 X 128 pixels OLED screen which gets one over its rivals by being touch-sensitive, boasting 'Index Finger Navigation' (great for developing that 'smudgy screen' look).
The LG is a pocketable number too, weighing 88g and measuring 10.1 x 4.8 x 1.4cm.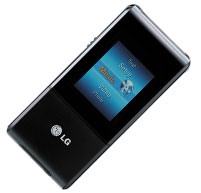 Although we like the look of this fella – the feature set particularly impresses – the lack of a scroll/clickwheel is going to seriously hamper its ability to challenge the dominance of the uber-iPod.
Moreover, the marketing geniuses who dreamt up a name so instantly unmemorable as 'MFJM53' needs a thwack in the Oggs for their stupidity.
Why dream up a name that's near impossible to remember when one of the strengths of your greatest rival is its easy-to-remember product name? The fools!
Anyhow, crap name aside, LGs new – what was it called again? – ah, yes, MFJM53 player will be available in just black and white, with pricing and availability to be announced.