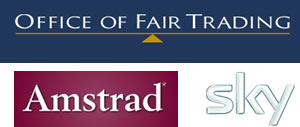 The UK Office of Fair Trading has issued an Invitation to Comment on the proposed deal of Amstrad being bought by Sky.
The OFT does this when they thing that the deal needs to be looked at and is the first stage of possibly taking it further.
We're sure that this will be welcomed by the various other companies that currently provide Sky with digiboxes around the world, and potentially by other too.
If you want to leave a comment, details can be found on the OFT site.