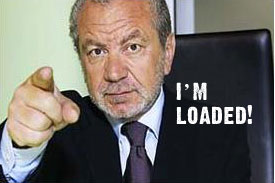 BSkyB has agreed terms to buy set top box maker Amstrad in a £125m deal.
The two companies have already been working together for several years, with Amstrad supplying around 30% of Sky's set top devices – with those orders making up a hefty 75% of its business.

Sky are confident that their Amstrad acquisition will "significantly" reduce costs in their supply chain, and by bringing the design and specification of products in house they'll have more flexibility to introduce technological improvements.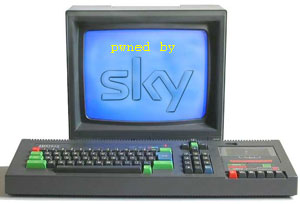 Amstrad founder, chairman and CEO Sir Alan Sugar – who looks set to snaffle £35m through the deal – purred, "I cannot imagine a better home for the Amstrad business and its talented people. Our companies share the entrepreneurial spirit of bringing innovation to the largest number of customers."
With Amstrad absorbed into Sky, it would appear that their units will now become the de-facto Sky receiver.
Sugar has recently enjoyed a high media profile thanks to the popular TV series the Apprentice, but the former East London street trader made his fortune from a range of cheap hi-fi units in the 1970s and his Amstrad computer business in the 1980s.
Under the terms of the deal, Alan Sugar will not be fired, but will continue to run the business for its new owners.
The deal is still waiting on approavle from Amstrad's shareholders, but with the boards of both Sky and Amstrad grinning like Cheshire cats, that looks to be a formality.