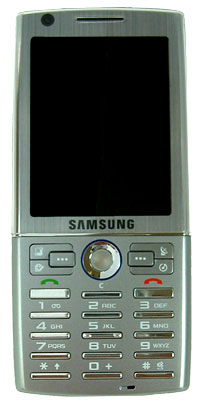 By the looks of a product leak slipping around the web, Samsung look set to make a big break with their traditional mobile phone designs with the release the all-metal i550.
Running on Symbian OS S60 UI, the phone bears some design similarities with Sony-Ericsson's W880, and is rumoured to be Samsung's first Samsung GPS-enabled smartphone – and the company's first bar shaped phone.
The 3G and HSDPA (3.6 Mbps) phone also sports a generous 2.6″ display and wedges in a 3.2 megapixel camera (plus a low red front mounted camera for video calls), dedicated keys for GPS, music player and Internet browser.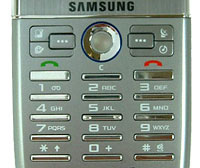 The phone is controlled by a BlackBerry-style trackball and six application hard keys, with the keypad employing Sony's love-it-or-hate-it wafer thin keys (we don't like 'em).
There's also an FM radio onboard (we like that) with a regular 3.5 mm jack for headphones (we like that even more) with 128 MB of built in memory, backed by a microSD card slot and microUSB connectivity.
The whole package comes in at a rather lithe 115 x 53 x 13.8 mm.
At this stage, there's no information regarding availability or pricing although pundits are predicting a European release.