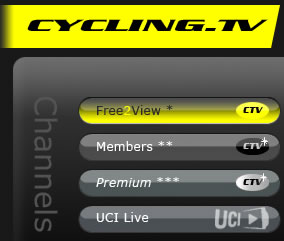 Cycling.tv, UK-based, Internet TV station that covers, not surprisingly, Cycling, has sold to Canadian online broadcaster JumpTV for $5m (£2.48m, E3.66), most of which is in cash.

Much of cycling.tv's content is available free from the site, but is shown at lower bandwidths and is supported by video adverts, currently ones related to bicycles and cycling. They've gone for a scheduled-driven approach that also has the flexibility of VoD too.
Broadcast says that Cycling.tv has 18,000 paying subscribers, who get access to specific packages (at around £25 for the year) and much higher resolution versions.
with the current deal, that values the subscribers at £7,500 each, but it's understood that Cycling.tv has exclusive coverage of some cycling races around the world.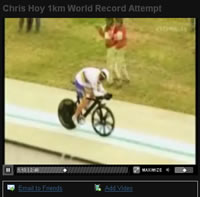 This deal joins a rash of Internet service and content purchases that have happened of late. Firstly Last.fm sold for £140m to CBS at the end of May, then TreeHugger.com sold to Discovery channel for between $10-15m.