Joost is continuing to pick up content partners with the most recent being Warner Bros. Television (WBTV). This time Joost is getting the content on an exclusive basis.
One of the common complaints of the TV service, has been that there isn't anything to watch on it, as was brought up in a recent BBC trial. Having seen what the content of this deal is, we're not sure that the step towards desirable programming has moved forward.

The two channels are WBTV: SCI-FI FIX and WBTV: Before They Were Mega Stars. The Sci-Fi one might get some viewers, given the tech-bias to the current Joost audience, with programmes like "Adventures of Briscoe County," "Aquaman," "Babylon 5," "Crusade," "Human Target," "Invasion," "Max Headroom," "My Favorite Martian," "Prey," "Time Trax" and "V."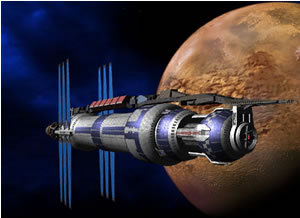 We'd think you'd have to be pretty desperate to watch Before They Were Mega Stars, or BTWMS as we'd like to think they'd abbreviate it to as WBTV. Here's what they say about it
shows from the past that feature some of today's biggest stars of the big screen. Before they were famous, celebrities like Brad Pitt, Kirsten Dunst, Samuel L. Jackson, Diane Keaton and Jack Nicholson made guest appearances on shows like "Growing Pains," "Kung Fu," "Sisters" and "Spenser: For Hire." Viewers will be able to find these guest appearances and more exclusively on Joost.
Commenting on the business model, Bruce Rosenblum, president of WBTV supported Joost's model, "We believe the advertiser-supported model for classic, current and original programming is a significant and critical segment of the long-term future of digital distribution."
Both WBTV channels will launch on Joost during May.