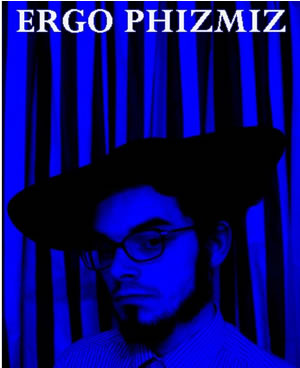 Digital-Lifestyles towers is all a-buzz.
Something that we've been working on for a while has reached a significant goal.
As some of you beta-testers know, our first-of-its-kind individual news story podcasts have been bubbling away for some while now.
They've been well-received and are now gaining some extra polish.
We're pleased to announce that we've had our audio ident delivered by Ergo Phizmiz.
We're huge fans of his amazing musical adventures and imagine that, such fine folk as would read Digital-Lifestyles, will be too.
His output is prodigious. Looking at his physical releases, you'll natutally think that he's been a very busy boy over the last five years, but that's not the half of it. He's been putting out electronically at loads of events, both live and pre-recorded.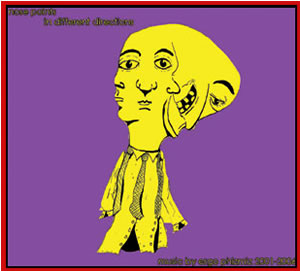 Don't just take our word for it. It's not just us who loves him. There's plenty more around who feel the same. The Wire christened him a "One Man Movement"; BBC Radio 3 called him "One of the most inventive composers around," after they commissioned him to create "Wholepole-The Discotheque Of Erotic Misery," the first ever large-scale work by a primarily electronic artist to be commissioned by the station. The BBC topped this off with the huge complimentary, "a musical equivalent to Chris Morris.;" and Rough Trade said, "A berserk electronic and plunderphonic whizzkid." He was even causing ripples way back in 2004, when he composed new music from Velvet Underground's back catalogue and was picked by BoingBoing.
Enough of the words. You can listen to some of this Radio 3 piece and their remixes; the archive of his weekly radio show on WFMU or on his performance on SlashMusic with Tom Ravenscroft (John Peel's son) on Channel 4 radio.
Looking to listen for more? Tune your equipment in to Huw Stephens show on Radio 1 this week.
Tune in soon for the public release of our individual news podcasts, but in the meantime have a listen to this.
[audio:https://digital-lifestyles.info/media/audio/Ergo-Phizmiz-Digital-Lifestyles-Ident.mp3]
Be sure to subscribe to the comments on this post, to receive an email update when the first news podcast is released.