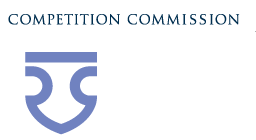 Project Kangaroo, which was to offer video from a number of UK broadcasters, delivered over the Internet, has been blocked by the UK Competition Commission (CC).
Kangaroo was a joint venture with the BBC through BBC Worldwide, ITV plc and Channel Four Television Corporation.
The summary of the ruling – given the power of those companies involved, then forming their own service would be "too much of a threat to competition in this developing market and has to be stopped," so said Peter Freeman, CC Chairman and Chairman of the inquiry group.
Dramatic words indeed.
Other options explored
In their report the Competition Commission say that they haven't just decided to chuck the whole thing out, but explored other possibilities and variations of sub-versions along the way.
The CC also dismissed these as unworkable with generating too much competition, particularly, "membership of this joint venture would influence the parties' commercial decisions, particularly in relation to the wholesaling of VOD content."
Michael Grade, Chairman and Chief Executive of ITV has responded already, saying
"We are surprised by this decision because we believed that the Kangaroo joint venture, competing in a crowded online world against dominant global brands, was an attractive UK consumer proposition, free at the point of use.

"However, in the two years since the idea for Kangaroo was born, the success of ITV.com has proved that our UK content is attractive enough to stand on its own and we remain focussed on our online growth."
Background
The Office of Fair Trading (OFT) announced their enquiry back in June 2008, the day before Ashley Highfield, who was previously Kangaroo's CEO, joined the project, from his previous role as head of technology at the BBC.
The inquiry must have unsettled Highfield, as less than four months later he jumped ship, joining Microsoft instead.