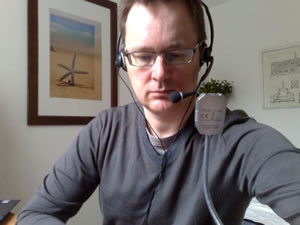 It's only been four months that Ashley Highfield has been with Project Kangeroo, the UK independent TV answer to the BBC's iPlayer, but it's been reported that he's leaving – before it's even publicly launched.
Highfield was previously at the BBC and oversaw the project that turned into iPlayer, a project that raised much comment and concern when it only ran on Microsoft-only software.
It's reported that Highfield is leaving to join Microsoft to be managing director for Microsoft UK's online operation.
In a shift around, Erik Huggers, who was previously at Microsoft, joined the BBC under Highfield's leadership. Huggers has now taken Highfield's position at the BBC.
The day before Highfield joined Project Kangeroo, it got yanked into an Office of Fair Trading inquiry, where it has stayed since then.
What Highfield's departure will mean for Kangeroo can only be speculation but some are wondering if this means that Kangeroo, in its original form, is still workable.
Highfield also recently became Non-Executive Director at the bookie, William Hill. Wonder if they're taking bets on if he'll be staying long with them?
Image:Ashley Highfield, Ashley's BBC Blog