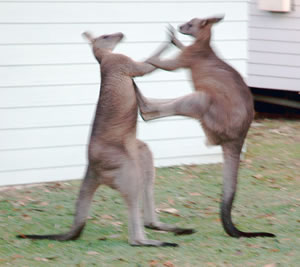 Oh dear, the day before Ashley Highfield takes up the position of CEO of Project Kangaroo, the Internet-delivered TV joint venture between UK companies BBC Worldwide, ITV and Channel 4, we learn that the OFT has referred the whole shebang for further inquiry.
The OFT is uncomfortable with the idea that Kangaroo, or whatever it actually ends up being called in the end, will be too dominant in the UK, potentially stifling competition.
Why could Kangaroo be a problem?
We know that online VoD is at a young stage, but looking forward into the future, it's a bit like it ITV and Channel 4 coming together as a single company. The reaction would be yikes!
As the OFT says, "The collective rights library will be the largest and richest source of UK TV content, not least because BBCW and ITV are each contributing the two single largest archives of popular British TV, and all three parties are combining their significant portfolios of rights to various recent independent UK TV shows."
Lack of competition -> High prices
The main OFT concern is that without effective competition, Kangeroo would be able to demand what ever price it liked, both for viewing the content it carries and from advertisers.
The same might apply to prices charged to suppliers of other online video services that Kangaroo might open their archive libraries to. No competition could lead to them setting and demanding their own price.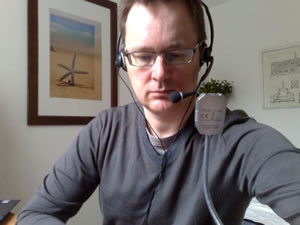 Who is crying about this?
There have been quite a few companies who have had their feather ruffled by this.
BSkyB, Virgin Media and Joost being among them.
Graham McWilliam, group corporate affairs director at BSkyB, told The Telegraph, "The shareholders of Kangaroo must not be allowed to leverage their unique position in television, built on public subsidy, into the on-demand space.
"We would be particularly concerned if their content was not made available on similar terms to competing services, or if Kangaroo were to benefit from free cross-promotion on public service channels."
Joost CEO Mike Volpi's beef? "We have asked many times. In the case of the commercial players negotiations have broken down over price. In the case of the BBC it's just been a flat-out no."
Read the OFT statement for yourself
Images: Fighting kangaroos, Pascal Vuylsteker. Ashley Highfield, Ashley's BBC Blog