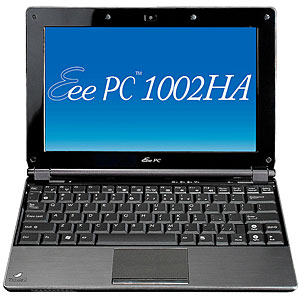 Like Bruce Forsyth on the Generation Game in the 1970s, Asus just can't stop introducing new models – and they're at it again with news of their EeePC 1002HA netbook.
A shiny blend of the EeePC 1000H and the upmarket EeePC S101, the 1002HA offers a 10-inch screen along with a dash of the S101's sleek'n'slimline stylings.
As with almost all of Asus's Eee announcements, there's barely anything new to report in the spec department, with the 1002HA packing the same 1.6GHz Atom N270 processor backed by 1GB of RAM and a 160GB hard drive inside that we've already seen endless times.
Although the slimmer looks are sure to please, the litheness apparently comes at the expanse of the battery life, with an astonishingly feeble two-cell, 4200 mAh battery coming a standard.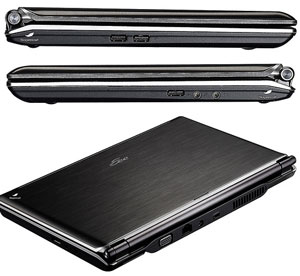 Seeing as the whole point – nay, the raison d'etre to get all Frenchie on your derriere – of the netbook concept is that the laptops should be small, cheap and long lasting, we're having trouble grasping the point of this one.
Sizing up at 26.4 cm wide and 18.1 cm in depth with a thickness of 2.76 cm, the latest Eee weighs in at 1.2 kg against 1.45 for the 1000H, although as soon as you stick on a decent-sized battery pack that advantage would soon disappear.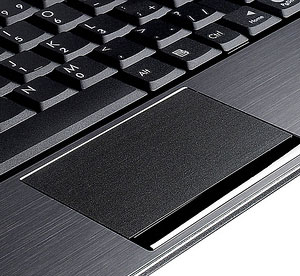 The netbook comes with all the usual features: large touchpad, SDHC card reader, VGA out, RJ45 port, Kensington lock, twin front facing speakers, three USB 2.0 ports and headphone and microphone sockets.
The machine is scheduled to turn up in Europe soonish for €449, or about $565 if you can contain your excitement.