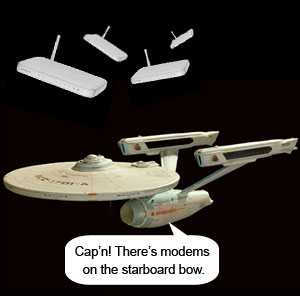 Vinton Gray "Vint" Cerf, co-founder of the Internet, Google vice president, extreme boffin and the owner of a natty white beard/tash combo is now looking towards the final frontier.
The Internet egghead is reported to be busy working on new protocols for a strong space-communication network, similar to the system employed by us Earthlings.
Cerf plans to dispense with the costly, non-reusable point-to-point radio links used by current space missions, and has teamed up with NASA's Jet Propulsion Laboratory (JPL) and the not-for-profit national technology resource Washington DC based MITRE Corporation, with the project going under the suitably futuristic name of the Interplanetary Internet.
The project aims to develop communication standards and technical specs to support rich networking in space, and is expected to be tested on the International Space Station (ISS) next year, with plans for first space missions to start using the protocols as early as 2010.
It seems the really tricky part of building the network involves distance-induced delays and the rotation of the planets, which disrupt in communication lines.
To get around these pesky planet spinnin' conundrums, the project is developing a delay and disruption-tolerant networking system [DTN] which uses store-and-forward methods. These are similar to TCP/IP in design and route data through hosts which retain the info until communications can be re-established.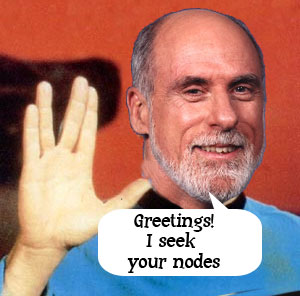 "Using the DTN bundle protocol allows us to design more-complex mission configurations involving many devices on the surface of planets and in orbit around them," said Cerf.
He added that he expected standard TCP/IP protocols to be used on the surface of planets and in spacecraft, while DTN protocols would be reserved for interplanetary distance communications.
Naturally, where there's technology, there's spammers, scammers, hackers and quite probably space pixie ne'er do wells, and Cerf says that some considerable effort has gone into building tough defences into the basic design.
"We will be using strong authentication methods, cryptographic communication methods, to ensure that the parties that are using the resources are authorised to do so," he explained,
In the future, Cerf reckons that the network could even link manned and robotic spacecraft to form the basis of a galaxy-wide communications system. Whch sounds well cool to us.