Rumours on the web are suggesting that handsets running Google's eagerly anticipated Android operating system might start shipping earlier than some expected.
The cat was apparently let out of the bag by Google's Washington telecom and media counsel, Richard Whitt, who said in a conference call that Android phones could be out as early as summer this year.
Google has always said that the Android phones were due to launch in the "second half of 2008," but a summer launch would give Google and its partners a chance to grab a piece of the lucrative back-to-school and holiday shopping market over the summer.
Elsewhere, IDG News Service reported that mobile manufacturing moguls HTC were developing an Android-powered phone called "Dream" that was expected to be available near the end of 2008.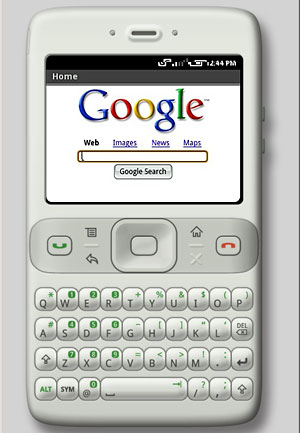 HTC's Google handset is expected to measure 5 inches long by 3 inches wide, with a slide out keypad, and although the company are hoping to be the first out of the gate with an Android phone, Samsung are rumoured to be mustard keen on the idea too, with bosses cracking the whip over hurrying white coated developers.
The Android open source software platform looks set to provide a real challenge to mobile operating systems like Windows Mobile, Apple, Symbian and the beleaguered Palm, with over 30 companies joining the Open Handset Alliance, which was set up to promote and develop the platform.
We're really excited by this new phone OS – with the superb Googlemaps app, Google has already proved that it can produce class-leading programs, and we're looking forward to seeing some real innovation.