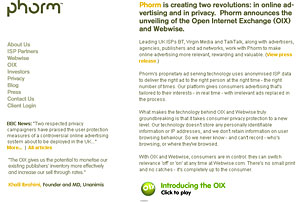 Web inventor Sir Tim Berners-Lee, has voiced his concerns over the future of the Internet, saying that consumers need to be protected against systems designed to track their web based activity.

Sir Tim Berners-Lee was reacting to recent plans by leading UK Internet providers to team up with Phorm, a company which employs web tracking technology to serve up personalised adverts.
Speaking to the BBC, Berners Lee said he would change his Internet provider if they tried to foist the system on his connection, adding that he did want his ISP to track which websites he visited.
"I want to know if I look up a whole lot of books about some form of cancer that that's not going to get to my insurance company and I'm going to find my insurance premium is going to go up by 5% because they've figured I'm looking at those books," he said.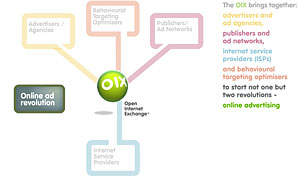 We agree with his contention that surfing data and web history belongs to us and no-one else, and recently wrote to our ISP, BT – one of the companies who have announced their intention to work with Phorm – asking for clarification.
Despite their promise of getting back to us "within 48 hours" we haven't heard a peep in over a week.
Privacy campaigners are rightly in arms about any system that allows ISPs to intercept and analyse their customers' web-surfing habits, but the Home Office's guidance insists that ISPs will conform with the law if customers have given consent.
However, BT has now admitted that it has already secretly used customer data during a sneaky test of Phorm's advertising targeting technology last summer: BT confesses lies over secret Phorm experiments
Meanwhile, an e-petition has been started up to "Stop ISP's from breaching customers privacy via advertising technologies" – http://petitions.pm.gov.uk/ispphorm/. We've signed up.