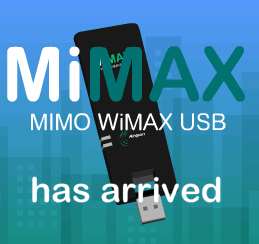 We wouldn't normally cover something as apparently dry as this, but personal interest is a factor here.
Having space-shifted from London to The Isle of Wight just over three years ago, it's really pleasing to see that the holder of WiMax license for the Island has applied to locate the WiMax aerial and kit in the town that we moved to – Ventnor.
On a global scale, Wightcable have announced that they are getting their WiMax kit from Airspan Networks. Looks like someone's gone mad with the shopping list – MicroMAX 5.8 GHz base stations, VoiceMAX for VoIP services and related CPEs (customer premise equipment) which include Airspan's ProSTs and EasySTs – phew!
We'll keep you up to date with how things progress with all things WiMax, way down on this southern edge of the fine place, they call the Isle of Wight – who'd have thought it … we've only just had running water installed!